We create expert data visualizations which increase the appeal, retention and comprehension of your data, in turn positively affecting the impact the data has on you,
or your target audience. Our main goal is to ensure clear, concise and efficient data representation for our clients .
Our temporal data visualization techniques are ideal for linear one-dimensional visualizations with differing start and finish times, but spaced at uniform time intervals, for different sets of data. This technique can be used for anomaly detection reports and forecasting.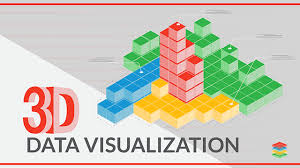 Temporal Data Visualization
Statistical Data Visualization
Hierarchal Data Visualization
3D Data Visualization